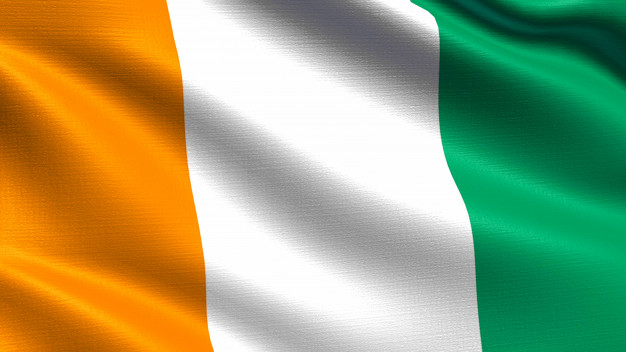 Music
Occur Goes Global - The Music of the Ivory Coast
A former French colony with one of the fastest-growing economies in the world thanks to its cocoa supply, the Ivory Coast (Cote d'Ivoire) also has a rich arts culture. From ancient sounds of the djembe drum to the global groove of reggae, here are five acts putting the Ivory Coast on the musical map.


Celebrated purveyors of the zouglou genre (heavy on scraping percussion and feverish rhythms), Magic System have been entertaining the world for 20 years. Hits such as "Premier Gaou" transcended the African continent and captured the favor of Francophile Europe. Their latest album, 2017's Ya Foye, comes on the heels of an unfortunate incident: Drummer Didier "Pepito" Bonaventure Deigna drowned in 2016.
Interfaith, intercontinental, intergenerational—Alpha Blondy is all these things and more. The global phenom has been spreading good vibes among Muslims, Christians, Jews, Rastas and everyone in between for 30 years. His 2016 record, Positive Energy, showcased why he was named a United Nations Ambassador for Peace, with jubilant horns and female backing vocals, as well as contemplative lyrics. "No Brain, No Headache" could very well describe current American politics.
Bella Mondo

Prefabricated bands put together by a manager can sometimes have a cynical, conveyor-belt quality to them. But Bella Mondo, born of the dying wish of Charly Maiwan's vocalist mother, was assembled to defy Ivorian machismo. The 10-year-old all-female ensemble brought together aspiring artists in Abidjan to celebrate women in song while proving they could master instruments just as well as—if not better than—men. With their spirited performances and dulcet vocals led by Nadine Levry, Bella Mondo are causing a Revolution, as their sole album title suggests. A followup LP is expected in the coming year.
Melody and beats reign when it comes to Emmanuel Gui's brand of hip-hop. Choir-like choruses, plainspoken but evocative lines and head-bobbing flows embody the Suspect 95 sound. His delivery is understated and stoically powerful, speaking greater volumes than his brash American counterparts. He forgoes aggression for calmness, but don't mistake his Zen approach for passivity. Tracks like "On Ira" will get under your skin. (Thanks to Radio Huru for the recommendation.)
The dance subgenre coupé décalé entwines zouglou and calypso/zouk with French traits, making for an Afro-pop house blend. DJ Arafat is considered one of the heavyweights of the current scene, throwing an Auto-Tune sheen over ambitious drums and striking percussion. His throaty, fast-paced raps add urgency to the frenetic tempo, turning any room he plays into a massive party. His latest mixtape is the 2017 Yorogang re-release.
Lead image obtained via Creative Commons / http://maxpixel.freegreatpicture.com/Ivory-Coast-Peace-Hand-Nation-Cote-Divoire-2131156
More from Melissa Bobbitt (See All)
Music
Melissa Bobbitt
0
Photo courtesy Atlantic Records Many bands' roads to success have been paved in gold, but the cobbled road Scars on 45 took came with a silver lining. The gossamer-pop/rock outfit from Leeds, England took a...
Feb 28, 2012
---
Music
Melissa Bobbitt
0
You'd think from the way the gaggle of vinyl enthusiasts at Record Surplus in Santa Monica,Calif., were talking, they were war veterans. One bedraggled employee told a cluster of patrons on the hunt for prime goods...
Apr 21, 2014
---
Subscribe!
Receive updates on what's going on in live entertainment, events, and music.