Music
6 Outrageous Artist Contests and Promotions
When a band or musician is promoting a new album, they often go to great — and wacky — lengths to garner attention. Some use sex appeal; others provide exclusive or free downloads; and still others incentivize through fan contests. New Mexico superheroes the Shins are going for the third option by giving away their original touring van. It's a brick-red 1990 Ford 350, tricked out with a loft and rescued from a cattle ranch. (Don't worry — they cleaned out the manure long ago.) Front man James Mercer has expressed hope that the van goes to a fresh-faced touring group, as a passing of the torch from a former underground sensation who became immortalized by the moody 2004 film Garden State.
If you think giving away one's beloved mode of transportation is a curious choice, check out these six off-kilter artist contests and promotions:
John Mellencamp's Little Pink House
Sure, you can win dream homes from HGTV and the like these days, but back in 1984, MTV sponsored a party pad out in Indiana for a lucky viewer. Borrowing from John Mellencamp's hit song "Pink Houses," the promotion encouraged mayhem in the rural Bloomington abode, complete with a concert and BBQ hosted by the rocker. The real mayhem ensued when it was discovered the house was built near a toxic waste disposal area. MTV had to pony up for a second house and, according to Songfacts, kept the first one on its books until 1992 because nobody wanted it. Talk about a loss in equity.
Jarvis Cocker's Karaoke Contest
Pulp Karaoke Contest -Rooftop Films NYC 7 August 2014 - video by Allison Halter from Pictures for Anna on Vimeo.
The songs of Britpoppers Pulp make for great, saucy karaoke performances. Tunes like "Common People" get audiences pogoing and clapping, and to mimic Jarvis Cocker's swagger is to channel divinity. The auteur leveled up on the charm in 2014 when he judged a Brooklyn karaoke contest in honor of his band's documentary, Pulp: A Film About Life, Death and Supermarkets. There were strippers, agile people dressed as geriatrics and other roustabouts. But the clear winner was a 9-year-old boy who (disturbingly) nailed "This Is Hardcore." Cocker's take? "I will not forget that, ever, in my life," he said, astonished. For more in-depth coverage of one of the most bizarre karaoke nights in history, check out Rolling Stone's report.
Fall Out Boy's Assistant for a Day
OK, so it wasn't an actual contest (rather, an audition), but the video for Fall Out Boy's "Uma Thurman" had a nifty concept: A "fan" (actor Sarah Murphree) wins the opportunity to assist the band members for 24 hours. You'd think it would be all coffee and sound checks, right? No, the whirlwind tenure includes walking a pet zebra, driving a tank and indoor-skydiving with Pete Wentz, the guy who practically invented the dick pic back in the Myspace era.
I Want to Work for Diddy
Contest, "reality" show… it's all the same thing, isn't it? Especially when one is vying for employment with the hip-hop mogul and firebrand. More so than Making the Band, which brought us Da Band and Danity Kane, IWTWFD showed what a maniacal (and shrewd) Svengali Puffy could be. Dig this IMDB contributor's assessment of Season 1, in which he compares his military service to Sean Combs' tyrannical management. Well, at least we met the incomparable Laverne Cox via this bizarre competition.
Prince's Pajama Dance Parties
Who wouldn't want to have a slumber party with the Purple One? When Prince was still alive, nearly all of his latter-day concerts were crapshoots. He'd announce weeklong stints in various cities the day before he performed; he'd release surprise albums on a moment's notice waaaay before Beyoncé did… He even hosted pajama breakfasts at his fantasyland habitat, Paisley Park. He'd advertise to one and all to dress classy and be ready for his famous pancakes for a $50 donation and a 2 a.m. kickoff. They were the things of legend that would reverberate through the music community. RIP, Prince. We hope you're serving flapjacks and funk in heaven.
Cartel: The Band in a Bubble
Here's a keen concept that even highfalutin artists like PJ Harvey latched onto: Let an audience in on your recording process — in person. Pop-punkers Cartel entered a giant bubble chamber in NYC to record their sophomore record in front of doe-eyed fans and Dr. Pepper marketers. The soda company and MTV partnered to provide a program of youthful shenanigans (Nerf battles! Signing bras!) and honest hard work. (Imagine being on exhibit at a zoo while trying to create your masterpiece. Good luck!) The result? The media had a field day decrying the stunt, and the self-titled album didn't come close to the success of their debut, Chroma.
Featured image of James Mercer © Marisa Kula
More from Melissa Bobbitt (See All)
Music
Concerts
Melissa Bobbitt
0
Wheel in the sky keeps on turning at Coachella. Photos by Melissa Bobbitt. Through sand, wind and dubious amounts of dub step, we survived Coachella 2013! This was definitely one of the more contentious...
Apr 22, 2013
---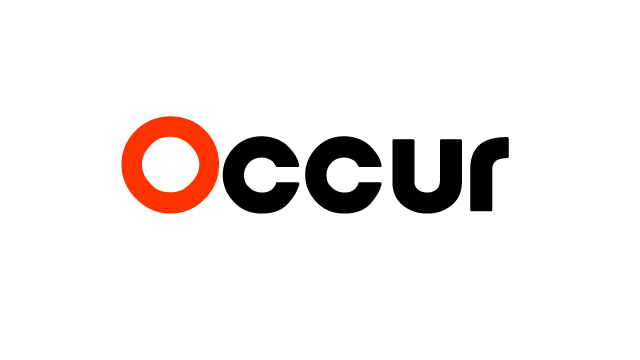 Music
Melissa Bobbitt
0
Much of this South American nation is sky-high— notable enclaves such as Potosí thrive at 13,000 feet. Bolivia's history is fascinating, tumultuous and very musical. Its native peoples such as the Aymara and the Quechua...
Nov 1, 2015
---
Subscribe!
Receive updates on what's going on in live entertainment, events, and music.