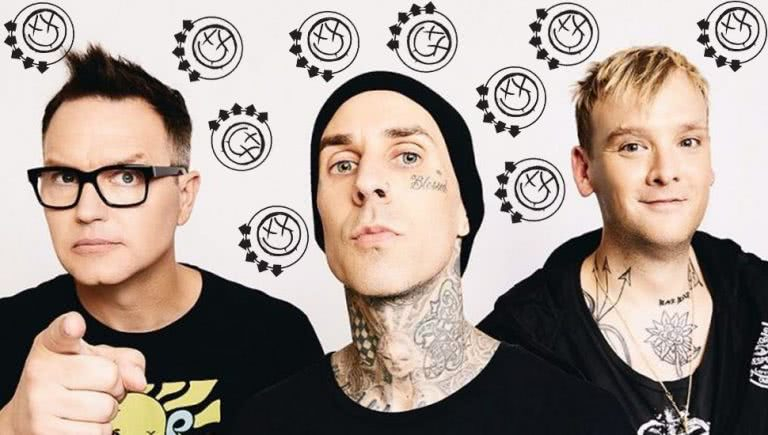 Music
Top 10 Pop Punk Songs of the Early 2000s
The early aughts were pop punk's prime. Sure, there were Blink-182, Green Day and the Get Up Kids before this era, but it wasn't until teenagers listening to those bands in the late '90s grew up and formed bands of their own that pop punk really took off and had many different interpretations. In honor of one of the most important pop punk album's 10th anniversary, (Fall Out Boy's From Under the Cork Tree, of course!) here are the top 10 pop punk songs that if you don't know about, you need to! By the way, I'm focusing on the years 2000-2005 because if I didn't limit myself, it would be an almost impossible task for me to create this list.
10. Armor for Sleep - "The Truth about Heaven" (2005)
New Jersey doesn't get any punkier or poppier than Armor for Sleep. Forming in 2001, their sophomore breakout album, What to Do When You Are Dead, is a concept album telling the story of someone's suicide and his experience through the afterlife. "The Truth about Heaven" came out shortly after as a single in 2005 and the catchy chorus had every teenager with a metal-studded bracelet on one wrist and a black-and-red-striped arm band on the other singing, "I came down here to tell you, it rains in heaven all day long!"
9. Yellowcard - "Ocean Avenue" (2003)
Yellowcard are one of those pop punk bands that use instruments other than guitar and drums in their band– others that come to mind are Something Corporate, Jack's Mannequin, Defiance, Ohio and Relient K. Their use of Sean Mackin's violin made them stand out and the end of "Ocean Avenue" (the breakdown of the song, if you will) is no exception to this. It became the summer anthem of 2003, especially to those "being 18 and it feeling so right, sleeping all day, staying up all night." Also, after watching this again, I never realized this music video is a little difficult to follow– who are you, Ryan Key, Bill Murray from Groundhog Day? Is that what you're trying to do with this video?
8. Jimmy Eat World - "The Middle" (2001)
This Mesa, Arizona foursome would definitely be included in the bands I mentioned that started this movement in the mid-late '90s. However, it wasn't until Bleed American (or self titled, if you bought the album post 9/11) that they gained commercial success. "The Middle" was their biggest hit to come off this album, maybe even their biggest hit in their career. Bleed American is also their first and only album to go platinum and "The Middle" heavily attributes to their platinum status.
7. Say Anything - "Alive with the Glory of Love" (2004)
Nothing says pop punk to me like being in love while forced to live in a concentration camp during Nazi Germany. Maybe not... but Say Anything are definitely a pop punk staple of the early 2000s. Their major label debut ...Is A Real Boy and this single, "Alive with the Glory of Love," is what made their popularity skyrocket. With good reason though, Say Anything since then have delivered some imperative albums you need to listen to if you haven't. I mean, their follow-up to ...Is A Real Boy was In Defense of the Genre. Aren't you the least bit interested in what they have to say about that?
6. Fall Out Boy - "Sugar We're Goin Down" (2005)
Hey, remember these guys? Where did they go? They were dust in the pop punk wind, weren't they? Just one of those bands that couldn't sustain their success. What a shame, they seemed like such resilient little Chicagans. Oh wait, I thought I was writing about a different band on this list, my bad. Fall Out Boy are still going strong and are dancing to the beat of their own drum- a consistent trait they seem to have. This band was involved in making this scene, not conforming to it. "Sugar We're Goin Down" may not be their best song, and From Under the Cork Tree may not even be their best album, but it was an important album. Their long-ass song titles (Cork Tree definitely was their best in terms of long-ass song titles, I will give it that), Patrick Stump's soulful voice singing Pete Wentz's witty and funny lyrics. This is the album and song where they quadrupled their audience and their success.
5. Sum 41 - "Fat Lip" (2001)
Speaking of dust in the pop punk wind, I hate to say it, but do you know where Sum 41 are right now? I loved them and they actually made some great music, even toward the end of their prime. (Chuck was a great album! I'll defend it till my dying day!) According to their Wikipedia page, they're still "active," for your information. (Maybe "Fat Lip Part II: the Reckoning" is in order?) "Fat Lip" came at the perfect time. It was one of those "the stars and Avril Lavigne's neck ties with white tank tops are aligning" instances. After Blink-182's platinum success with Enema of the State in 1999, the music world was ready for another band in this genre to supplement, and Sum 41 were the answer to that. Lavigne's recent success with her debut album, Let Go, as I said, also helped along with her pop punk "attitude." (Notice I put attitude in quotations. Ed. note - and Lavigne eventually wed and divorced Sum 41 singer Deryck Whibley.)
4. My Chemical Romance - "I'm Not Okay (I Promise)" (2004)
I still think My Chemical Romance are just perfect. Even when they were doing that "Na Na Na (Na Na Na Na Na Na Na Na Na) " song I was like, "I don't care, you guys made Three Cheers for Sweet Revenge, count me in." "I'm Not Okay (I Promise)" was their first single on their major label debut and, like Say Anything, is what made My Chemical Romance who they are today in pop punk history. Unfortunately, the band is now defunct, but it was kind of necessary. (Like I said, they had a song called "Na Na Na [Na Na Na Na Na Na Na Na Na]" and that was the first single of their last album together. I'm not kidding about that). I need to also mention The Breakfast Club wonderfulness that is the music video for "I'm Not Okay (I Promise)" because it might be the best music video that's on the list.
3. Blink-182 - "First Date" (2001)
Ah, of course, it's not a pop punk list without these guys. I listed them as number 3 because even though "First Date" wasn't their best, Take Off Your Pants and Jacket came out during this era and it's my favorite single off the album. Sure, their self-titled came out in 2003, but it wasn't pop punk enough for me to include on this list, even though it's definitely a better album, in my opinion. Honestly, if I has to choose the most superior pop punk song from their whole discography, I couldn't choose and this list probably wouldn't be made because I'd be frozen with indecision. I can tell you, though, it wouldn't be coming from Neighborhoods. Speaking of their more recent history, there's been a lot of controversy recently with the band and their recent "efforts" (notice I put efforts in quotations), so who knows what's next for them. But let's just pretend they ended with their self-titled and never got back together, shall we? Ah, that's much better.
2. Brand New - "Jude Law and a Semester Abroad" (2001)
If you don't know Brand New, you either a) didn't go through high school in the early 2000s, b) are living under a rock or c) were listening to Dream's "He Loves U Not" instead of "Jude Law and a Semester Abroad." There's a reason why my boyfriend and I were too freaked out to function after we met Jesse Lacey casually buying tickets to the Baseball Hall of Fame in Cooperstown, NY. Seriously, after the meeting, we had to remember where the hell we were. Baseball stuff. Focus. Brand New are still going strong and still one of the most infamous rock bands making music. They just released a new single, which sounds nothing like their initial release, Your Favorite Weapon, but it's still solid, creative, inventive material.
1. Taking Back Sunday - "Cute Without the E (Cut from the Team)" (2002)
And here's the other best thing next to Brand New to come out of Long Island's pop punk scene, Taking Back Sunday! It's my number one on this list, and the album Tell All Your Friends is my number one album to come out of this scene. Still, till this day, I reference a perfect album as a band's Tell All Your Friends because that's what this was- a perfect album (example: Interpol's Antics is their Tell All Your Friends). The band has never been able to replicate it either; they probably don't know what they did to create such pop punk greatness. I feel like "Cute Without the E" and Tell All Your Friends in general mixes all different interpretations and sounds of pop punk and makes an interesting, original sound. With Adam Lazzara and John Nolan's back-and-forth banter and relatable, poetic lyrics, there was nothing stopping this band in the early 2000s. The band is still together, now with Nolan again and doing well, but nothing will ever replicate this song and this album. This is why it's my number one. Funny enough, this was the easiest decision of the list.
Featured image of Taking Back Sunday by Adam Shlossman/Creative Commons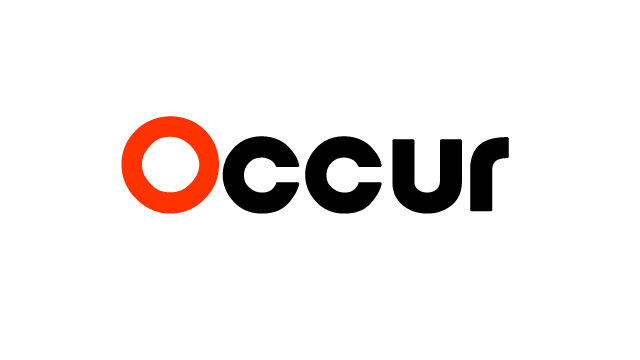 Music
Stef Preston
2
    For the first time since 2010, N.E.R.D. is finally releasing new material. They're on the soundtrack for the upcoming The Spongebob Movie: Sponge Out of Water, in theatres February 6. Pharrell Williams and his partners,...
Jan 10, 2015
---
Music
Stef Preston
0
For Nikki O'Neill, playing guitar on and off the stage is her passion and something that comes naturally for her. Even though lately a buzz has been around her due to her new book, Women's...
Mar 31, 2015
---
Subscribe!
Receive updates on what's going on in live entertainment, events, and music.