Music
Our 15 Most Anticipated Albums of 2015
Now that we've ranked the albums that rocked us in 2014, we're ready to move on to the bounty that's coming in 2015. Indie fans are going to be blessed with new tunes from Belle & Sebastian, the Decemberists and Death Cab for Cutie. Big names like Bjork and Adele are expected to drop their latest creations. And reunions by the Juliana Hatfield Three and Sleater-Kinney are on our must list. Check out what's got us going gaga in 2015.
Photo by Christopher Macsurak / Creative Commons
While the wait is not yet of Chinese Democracy levels, tens of millions are harping impatiently for the sequel to the diamond-selling 21. We crave more confessionals from the heart by this illustrious diva, but she's been busy tending to her 2-year-old son, Angelo. Everyone from OneRepublic's Ryan Tedder to songwriting legend Diane Warren has been linked to Adele's future third album. Sounds as though this one will be polished, pretty and poignant.
Photo by Sub Pop
Bloom was hailed as one of the best albums of 2012, so the slated 2015 Beach House offering has a lot to live up to. So far, LP 5 is the thing of mere speculation, but there's enough clamor for Victoria Legrand's smoky vox and Alex Scally's placid soundscapes that any tidbit about the album is welcome.
Belle & Sebastian: Girls in Peacetime Want To Dance (Matador, Jan. 20)
Yes, even the most bookish of indie rockers want to dance. Scotland's Belle & Sebastian are no exception, though many would be surprised to hear that the boogie of "The Party Line" isn't that out of place. Digging a little deeper into the collective's 20-year career would reveal peppy, cerebral numbers like Tigermilk's "Electronic Renaissance." And for purists, there's the splendor of "Nobody's Empire."
Photo by Zach Klein / Creative Commons
The goddess of gonzo electronica will be gracing us with a new one in 2015, but it's hard to say whether this one will be "just" an album or an entire experience like 2011's Biophilia was. She's being honored with a traveling museum exhibit in the coming year, but she's looking toward the future with her upcoming material, teaming with Kanye West and FKA Twigs producer Arca.
Photo by Danny Clinch
Known for epic breakup balladry, Death Cab were overdue for a collection of heartache-inspired songs. Perhaps this will be the album fans were waiting for when singer Ben Gibbard and New Girl kewpie Zooey Deschanel divorced— his subsequent solo debut was a hodgepodge of old ditties unrelated to their relationship. However, this one will definitely reflect a divorce of a different kind: It'll be their first without producer/guitarist Chris Walla.
The Decemberists: What a Terrible World, What a Beautiful World (Capitol, Jan. 20)
The Portland stalwarts have gone a bit Nashville for their latest. Since 2011's No. 1 album The King Is Dead (and a smidge before) Colin Meloy and his cavalcade of wordsmiths have tiptoed into Americana. Now they've dived headfirst into dusty folklore, and it suits them well. Take for example "Make You Better" and marvel at how well these formerly melodramatic minstrels can do subtle and sweet.

Photo by Luiza Sa Davis
Erase Errata: Lost Weekend (Under the Sun, Jan. 20)
They call themselves "damaged" in their Facebook description, but to us that damage is beautiful. Proto-punks Erase Errata have always existed just under the radar, but the noise they've made in the shadows has been angular and wonderfully challenging. There's a track on Lost Weekend called "Scattered Means," and it's a perfect summary of their vibe. Unlock the puzzle and see what you've been missing.
Photo by Silvio Tanaka
Faith No More: TBA (Reclamation Recordings, April 2015)
Reclamation is right. The wily Mike Patton and his band of fun-loving, tongue-in-cheek rockers are back after an 18-year gap between albums. They bashed us over the head in late 2014 with "Motherfucker," a Record Store Day exclusive that rivaled the best of their back catalog. Sure, FNM's members might all be in their 50s now, but they're showing no signs of cowering to middle age.
Juliana Hatfield Three: Whatever, My Love (American Laundromat, Feb. 17)
Alongside Liz Phair, Juliana Hatfield was one of the most adored women in 1990s alternative rock. She was Evan Dando's right-hand gal and one hell of a songwriter. Now her bubbly, power-chord-laden brand is rising once more, as she gives her eponymous trio another go. It's the first time in 21 years she's put out a record with Dean Fisher and Todd Philips, and lead single "If I Could" taps into the same darling vein that gave life to "My Sister."
Marilyn Manson: The Pale Emperor (Hell, Etc., Jan. 20)
When's the last time you really listened to the crowned prince of the perverse? Probably 1998's genre-bending Mechanical Animals, right? The Pale Emperor is destined to change that. It's Brian Warner's re-embracing of the industrial and glam mash-up that made him a household name. If "Love is evil," as Manson sings on "Deep Six," then slap us and call us heathens because we're in love with the Emperor.
Modest Mouse: Strangers To Ourselves (Epic, March 3)
Their album cover resembles the DHARMA Initiative logo and some of their merch features a polar bear. After all, Isaac Brock and company have been "Lost" from the indie scene for about eight years, making infrequent appearances at festivals but not releasing any fresh tunes. That changed in December when the bouncy "Lampshades on Fire" debuted, foreshadowing a comeback record full of muscle and vinegar. It'll be especially interesting to hear any of the supposed collaborations with Outkast's Big Boi from 2011.
Photo by Steve Keros
The prospect of how Britain's most valuable current export will deliver their 2015 album is as exciting as hypothesizing what it might sound like. Among Thom Yorke's September solo outing, Tomorrow's Modern Boxes, Jonny Greenwood's Inherent Vice soundtrack and Phil Selway's sophomore release, there's no telling what direction Radiohead will pursue this time around. Will it be minimalistic polka beamed from skywriting letters? All bets are off. The only constant is that longtime producer Nigel Godrich, who also plays in Yorke's side project Atoms for Peace, is leading the charge.
Sleater-Kinney: No Cities To Love (Sub Pop, Jan. 20)
This was the reunion that needed to happen. And so far, the return of the riot-grrrl trailblazers has been stellar. We've already heard the bluesy, stomping "Bury Our Friends" and the monolithic "Surface Envy" so if the rest of No Cities is half as powerful as these numbers, it's going to be one of the most forceful albums of 2015.
Photo by Melissa Bobbitt
Smashing Pumpkins: Day for Night (Martha's Music/BMG, TBA)
A companion piece to this year's partnership with Tommy Lee, Monuments to an Elegy, Day for Night will conclude the years-long, 44-song cycle Teargarden by Kaleidyscope. Billy Corgan alludes to this project as "kinetic and shoe gazery," but we won't know for certain what direction the Pumpkin king heads in until later in 2015.
Photo by Deep Ghosh / Creative Commons

It feels like it's been about 10,000 Days since the release of the prog-metal maestros' last album of that same name. It's only been eight years hence, with mysterious front man (and vintner) Maynard James Keenan doing double duty in A Perfect Circle. Not much definitive news has emerged from Tool's camp on the follow-up, but the official site recently displayed a drumhead scrawled with Danny Carey's distinct rhythms on it. Any skin-slammers want to interpret it for us and guess what their upcoming material might sound like?
More from Melissa Bobbitt (See All)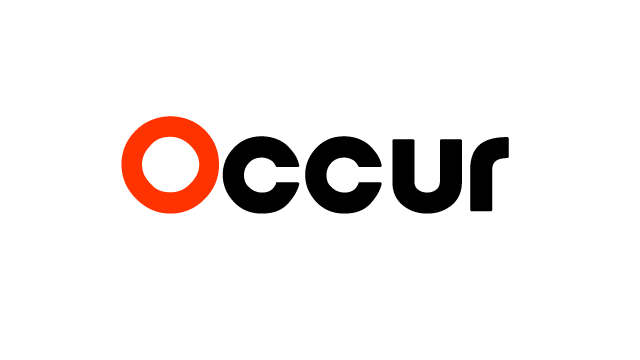 Music
Melissa Bobbitt
0
Always avant-garde and a little cheeky, San Francisco's Deerhoof have made their most accessible record yet. La Isla Bonita (Polyvinyl) files down their quirks without rendering them dull. The spastic drums of Greg Saunier and...
Nov 3, 2014
---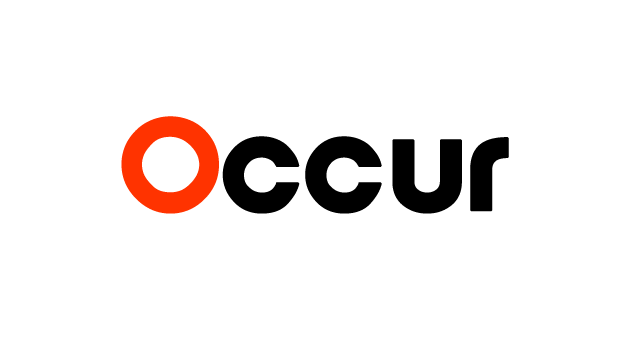 Music
Melissa Bobbitt
0
So many actors fancy themselves singers, too. They ought to give up, since we all know Steve Buscemi is the best. "Self-taught, thank you very much, Pop!" Music writers get a lot of random press...
Apr 1, 2012
---
Subscribe!
Receive updates on what's going on in live entertainment, events, and music.