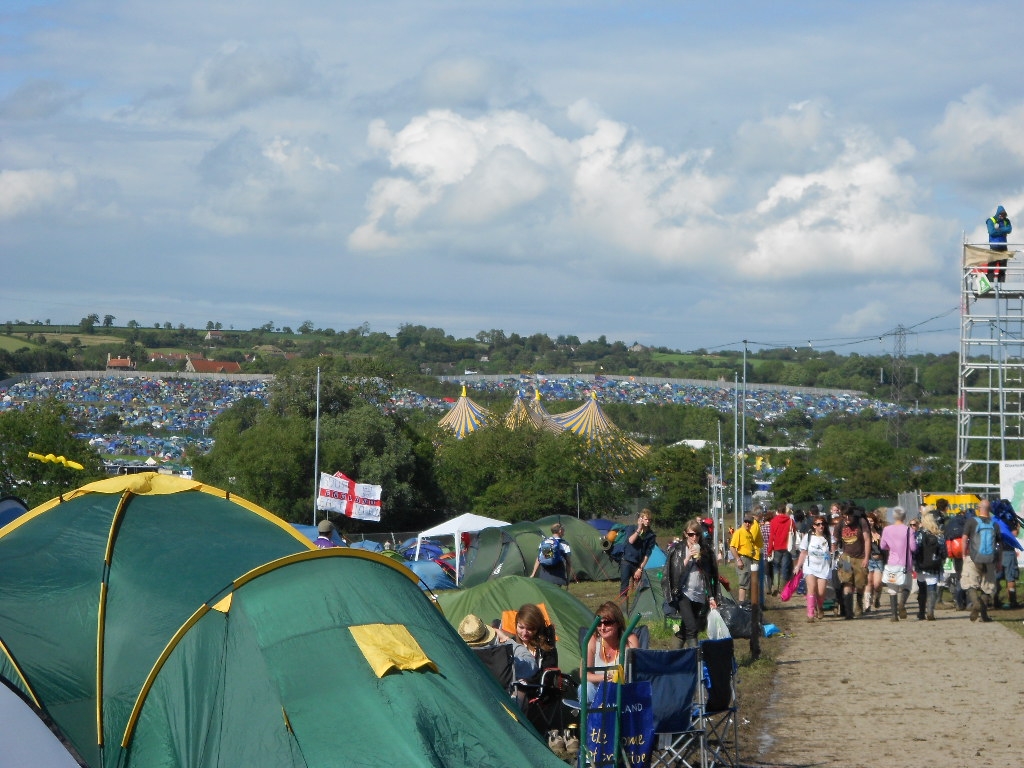 Festivals
10 To See at Glastonbury
Glastonbury 2011. Photo by Melissa Bobbitt
America's outburst of summer festivals owes so much to the granddaddy of them all, England's Glastonbury. The OG, five-day extravaganza pops up (nearly) every June on an unassuming farmland, welcoming fans of all walks of life to get muddy, get giddy and get saved by the power of rock 'n' roll (and blues, and jazz, and world music, and EDM, and… you get the picture).
There is literally something for everyone at this massive outpouring of music, whether it's Jarvis Cocker DJing at Stonebridge Bar midnight- 5 a.m. Friday or circus performers spitting fire. Mind the muck and enjoy our 10 recommended artists to catch at Glastonbury, June 25-29.
Arcade Fire (Friday, 10 p.m., Pyramid Stage)
If you've never seen the uber dramatic and entertaining troupe in concert, 2014 is the year to do it. Now with a decade of colossal indie anthems in their repertoire, the shows are the kind we'll be telling our grandchildren about. You never know whom they might cover (Prince, Kansas), what they might wear (toy soldier-looking coats with Daft Punk helmets) or who might show up to help out ("Breaking Bad's" Aaron Paul, Blondie). Win Butler is one of the last true rock stars of our generation— be sure to watch him and his effervescent band.
Rodrigo y Gabriela (Friday, 1:45 p.m., Pyramid Stage)
This acoustic duo from Mexico says so much by not saying anything at all. Culling from traditional flamenco and perhaps a bit of Jonny Greenwood's uneasy noodling, their recent work, 9 Dead Alive, covers the emotional spectrum. It's spellbinding to watch Gabriela Quintero slap her guitar like a percussion instrument, while Rodrigo Sanchez practically types on the fretboard. The terrific twosome makes for a great reason to get out of your tent early on Friday.
Metallica (Saturday, 9:45 p.m., Pyramid Stage)
Perhaps the most polarizing Glasto headliner ever. We're here to set your mind at ease. SEE THEM. You won't regret it. If you like your rock shows fast, furious and full of fire, you'll be right at home with Metallica. They can still shred like mofos. James Hetfield's vocals are still pretty intact. And the circle pits are just as emphatic as ever. These raging dudes were made for the mud of Worthy Farm.
Dolly Parton (Sunday, 4:20 p.m., Pyramid Stage)
You'll want to say "Hello, Dolly!" for this legendary midday performance. One of country music's finest and cute as a button, Parton is an absolute gift live in concert. She's the cool grandma you always wish you had. Expect tear-jerking hits like "I Will Always Love You" and new foot-stompers off her 2014 album, Blue Smoke.
Blondie (Friday, 12:15 p.m., Other Stage)
Hard to believe that rock and disco's coolest lady is 68! She's still got oodles of blonde ambition, and her compatriots can still put on a party. Hearts will be set afire when they bust out "Heart of Glass" and other essentials. And don't doubt that Debbie Harry will be among the best dressed at the fest.
Massive Attack (Sunday, 10 p.m., Other Stage)
The trip-hop impresarios intend to soothe the savage beast within Glastonbury goers with their event-closing set. The cooing vocals, the evocative electronic instruments and the aurora of lights illuminating this celebrated English outfit will be an appreciated cool down to one crazy long weekend on the farm. There's a good chance for big-name guests to appear alongside them – everyone from the Cocteau Twins' Elizabeth Fraser to Sinead O'Connor have recorded Massive tunes.
Yoko Ono (Sunday, 6 p.m., Park Stage) – Also doing "Don't Frack Me" with Sean Lennon, Wednesday, 11 p.m., Toad Hall; and Thursday, 1 a.m., Toad Hall
There will be plenty of out-there acts to see at Glastonbury, but if you want the Mother Superior of them all, you need to see Yoko Ono. She'll be primal screaming, contorting and protesting the oil-drilling practice of fracking in numerous performances. It'll be a family affair when son Sean joins her at Toad Hall.
Courtney Barnett (Friday, 3:30 p.m., Park Stage; Saturday, 5 p.m., John Peel Stage)
What a winner when it comes to conversational, '90s-inspired dusty lo-fi rock. The awesome Aussie had become a festival staple this year, and no wonder— clever narratives like the breakout single "Avant Gardener" have earned Barnett international acclaim and admiration from Pitchfork, The Guardian and Rolling Stone.
Seun Kuti and Egypt 80 (Saturday, 7 p.m., West Holts Stage)
"These tracks are for dancing— if you're not moving, something may well be wrong." So says NPR's Anastasia Tsioulcas of African music scion Seun Kuti's recent work, A Long Way to the Beginning. Performing with his father, Fela's, praised band, Egypt 80, Kuti delivers a sweaty, soul-awakening set every time.
Sturgill Simpson (Sunday, 3 p.m., Acoustic Stage)
Glastonbury is home to many a spiritual and metaphysical myth, so this "Turtles All the Way Down" crooner won't be out of sync here. Simpson has earned praise from the Americana crew for his mind-bending lyrics about hallucinogens accompanied by classic country sounds. Prepare to be blown away.
More from Melissa Bobbitt (See All)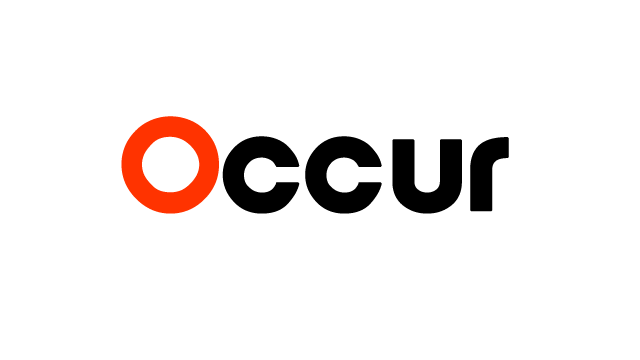 Music
Melissa Bobbitt
0
"Fear not the future, weep not for the past." goes a Khmer proverb. It's a motto widely adopted by today's Cambodians, who are reaffirming their identities and embracing the sounds that shaped their history. During...
Feb 5, 2016
---
Music
Concerts
Melissa Bobbitt
0
Photo by Zoey Grossman Pioneers used to traverse the United States in covered wagons in the name of exploration and in search of a better way of living. The Wild West lured dreamers from the East...
Oct 6, 2014
---
Subscribe!
Receive updates on what's going on in live entertainment, events, and music.