About
Description
Aste Mari is a business minded artist dedicated to being an activist for truth and freedom of expression. Twenty years old, and independently pursuing her career in Paramount, the East/West African soulful spiritual songbird writes and records all of her own music and is on her way to producing.

Being from a very artistic family where her father is a musician and singer, Aste Mari began singing at two years old. She began playing the piano at age ten and during that time she taught herself music theory through reading books and watching YouTube videos.

At nine years old, she was attending West Athens Elementary School where she was heavily involved in dance and theater.

Valentines day of 2014, Aste Mari released a project called "The Sicklycal Trends of Generation X", a conscious project with familiar instrumentals. The project was released through Soundcloud and Datpiff and somehow made its way into the ears of Northstar The God and Jmoe Graphic of Pakk music. Aste Mari remains independent but works very closely with Pakk music who work very closely with Ab-Soul of TDE.

Aste Mari has a few things planned for 2016. LA Mini Tour, an independently produced album on ITunes, and a few digital showcased collaborations with other artists of many trades.
Events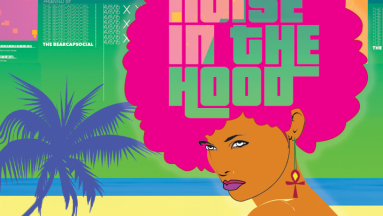 Friday, April 8, 2016 at 6:00 PM
Photos
Official Images
Fan Images
Follow to add images!