About
Description
Sophia Kapri Amodia (born August 27, 1994) is a singer, songwriter, published author, and track and field athlete born and raised in Glendale, CA. She grew up singing Aaliyah, Michael Jackson, Tamia, Brandy, Whitney Houston, and Justin Timberlake songs at age 4. It wasn't until her sophomore year in high school during a school talent show that she found her purpose within the musical world. Kapri has overcome many hurdles in her life ranging from sleeping in her car while competing as a collegiate track and field dual hurdler to becoming a sexual assault and rape victim. She currently takes on her role as a young woman in the world of music, in the book dedicated to her by 5x Grammy winning producer, songwriter, and music programmer, Devine Evans in "Sheet Music: The Diary of A Songwriter". Kapri is currently writing a book for the growing generation based on her life story as a young woman dissecting the importance of self love, finding yourself, relationships, social media, celibacy before marriage, and God's purpose for his children. Aside from Kapri's musical and writing talents, she is finishing up her college career as a double major in Business and Fashion Design, while spontaneously working on her first untitled EP album.
Events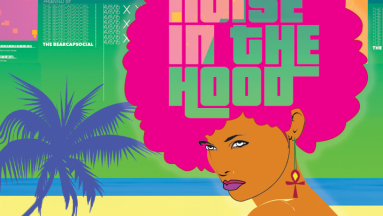 Friday, April 8, 2016 at 6:00 PM
Photos
Official Images
Fan Images
Follow to add images!