About
Description
Since 2006, twenty-three year old Virginia native Emcee Bucky Malone (affectionately known as Little Tokyo) has been on a relentless grind to bring his community to the forefront of the rap game. After the passing of his grandmother, Bucky fell into a deep depression and used music as his outlet. With life getting the best of him, and controversy in his hometown, Bucky channeled all of that through his now classic project entitled 'L.I.F.E'; which solidified him as an artist. Since then a variety of impeccable mixtapes and EPs have been created and Malone hasn't looked back since.

Releasing his work independently since the age of sixteen, Malone has consistently shown versatility and drive throughout his musical journey with mixtape's such as "Sprinkles," "Harold's and Mild Sauce," That Boy From The Road" and "L.I.F.E. 2 (The Rise Of Little Tokyo)." With over fifteen videos on YouTube and thousands of views to match, accomplishments under his belt such as opening up for Juicy J and August Alsina at the 2013 Norfolk State University homecoming concert shouldn't come as a surprise for the ambitious artist. Recently collaborating with D.C. native Kelow, and A$AP Mob member A$AP Ty Beats, it is safe to say that Bucky Malone is well on his way.

With over one hundred thousand views total on LiveMixtapes.com, and three new singles on iTunes, Spotify, Tidal and retailers worldwide, Malone has been recognized for his talent by numerous blogs and radio stations such as HipHopSince1987.com, and WNSB HOT 91.1. These triumphs have led him to work with the popular DJ Slim K Slowdown of the Texas Chopstars and DJ Nick of the Marino Gang.
Events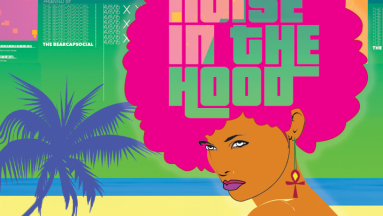 Friday, April 8, 2016 at 6:00 PM
Photos
Official Images
Fan Images
Follow to add images!