About
Description
Taja Barber, known to her fans as FilthyrichTaj, is a gifted DJ, social media maven, and trend-setter. At just 18 years of age, she's built an international following of young, music savvy, and trend-conscious fans from around the world. California born, this New York City transplant is one of the leading personalities among the next generation of cultural influencers. Endowed with innate passion, knowledge, and talent for music, DJ FilthyrichTaj is also set to emerge as a bold new face in DJ culture. She is already a recognizable "Tumblr celebrity," attracting over 90,000 global followers in less than two years. With her extensive social media reach within a coveted demographic, FilthyrichTaj is increasingly sought after by global brands for her unique influence as a DJ, style icon, and "go-to-girl" for trend forecasting. Quick to earn notoriety, she has partnered with lifestyle brands such as Atlantic Records, artist Justine Skye, Sprite, Pepsi (Project Cobalt), Nike, Brand Jordan, Shiekh Shoes, Nylon, Reebok, Macy's, New Era, and Wataah!
Events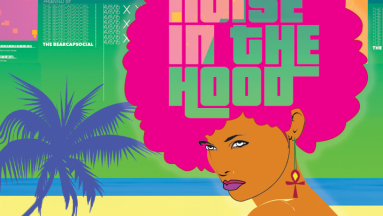 Friday, April 8, 2016 at 6:00 PM
Photos
Official Images
Fan Images
Follow to add images!